Macau (Macao) Coins, Medals and Currency Store
Here at Macau (Macao) Coins, Medals and Currency store. We display some of the most elusive and rare Macau coins and medals.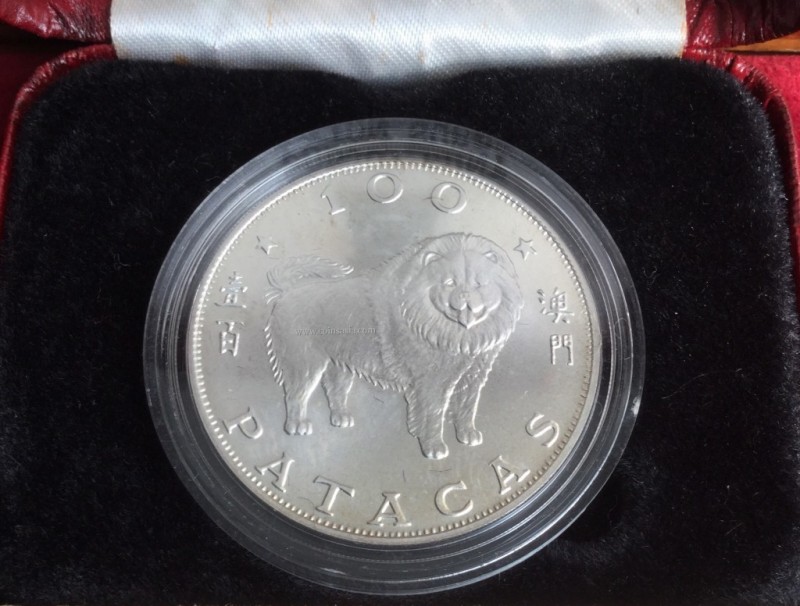 MACAU (MACAO) LUNAR SERIES I
The Macau Lunar Series I comes in both Silver and Gold issues. The series begins with the 1979 Goat coin and completes its twelve year cycle with the 2002 lunar Horse.
*Note: The first issue Macau Lunar Goat coin is the first ever Chinese Lunar coin issued anywhere in the world.
MACAU (MACAO) LUNAR SERIES II
The second series begins with the 1991 Goat coin ending with the 2001 Horse. Although lagging behind Series I and III in popularity. It is important to note that the Macau Lunar Second series coins offer some of the lowest mintage BU coins throughout all the series.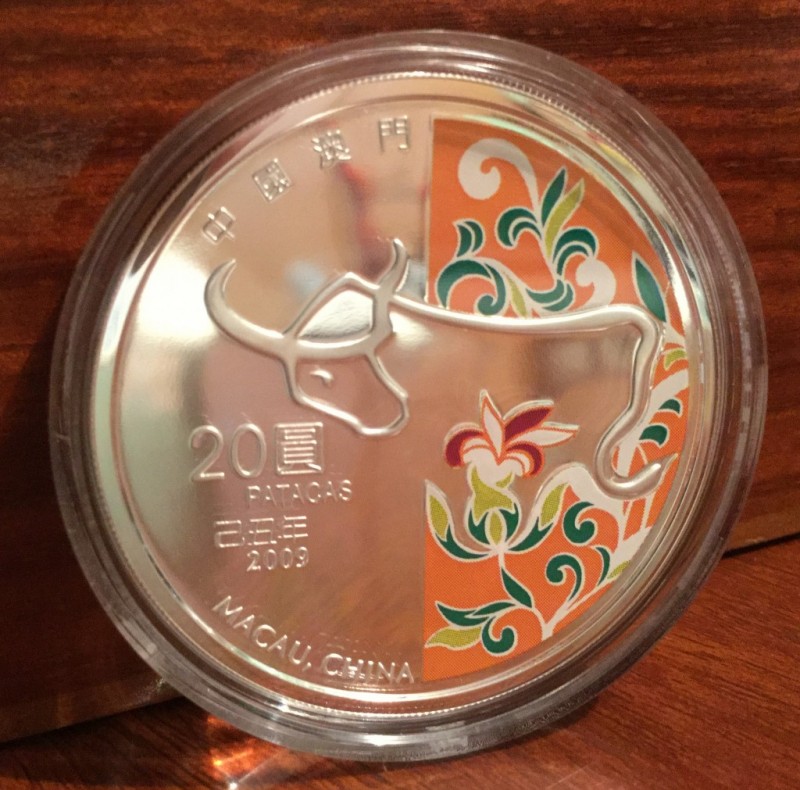 MACAU (MACAO) LUNAR SERIES III
Oddly some confusion with the mints delayed what is today considered the popular color third series. It begins with the 2008 Lunar Rat and will end with the 2019 Year of the Pig.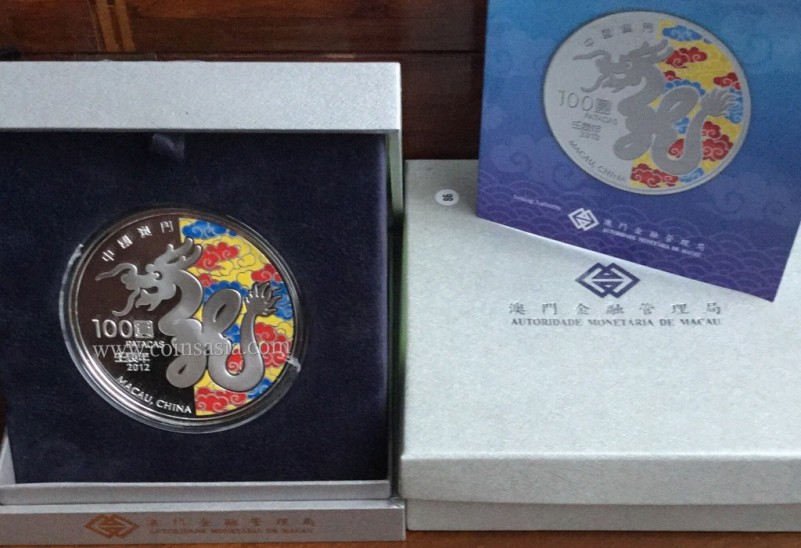 MACAU (MACAO) LUNAR SERIES III (5 OZ)
Macau 5 oz Silver Lunar Coins
The 2008-2019 Macau 5 oz Silver lunar series has been a huge success since its initial offering. They have been consistently SOLD OUT at the mint every year and there is great anticipation on their design and launch dates yearly.
With the early six 2008 Rat through 2013 Snake yearly mintage's were a miniscule 500 pieces. Demand was so high that the Macau Authorities requested that the mintage be increased to 2,000 per year. Even with this large increase the coins have continued to sell out and are equally holding there popularity and collectors value.
MACAU (MACAO) LUNAR PROOF UNCIRCULATED COINS
The Macau Lunar Circulated coins were issued to celebrate the Chinese Lunar Years from 1982 through 1985. The Dog, Pig Rat and the Ox Years. Coins were issued in Silver, Gold and Platinum with 2,000 silver sets issued in 1982 and 2,500 from 1983 through 1985. Gold and Platinum sets are extremely rare and est 150 sets were issued in Gold and 300 Platinum sets issued.
MACAU COMMEMORATIVE ISSUES
Special Commemorative Macau issues to celebrate important events. The 1997 Macao return to the Motherland (China), The famous state of A-Ma (Godess of the Sea), the Opening of the Macao Airport, the E.A.I.C Conference, President of Portugal. In addition, numerous Rare VIP medals issued over the years.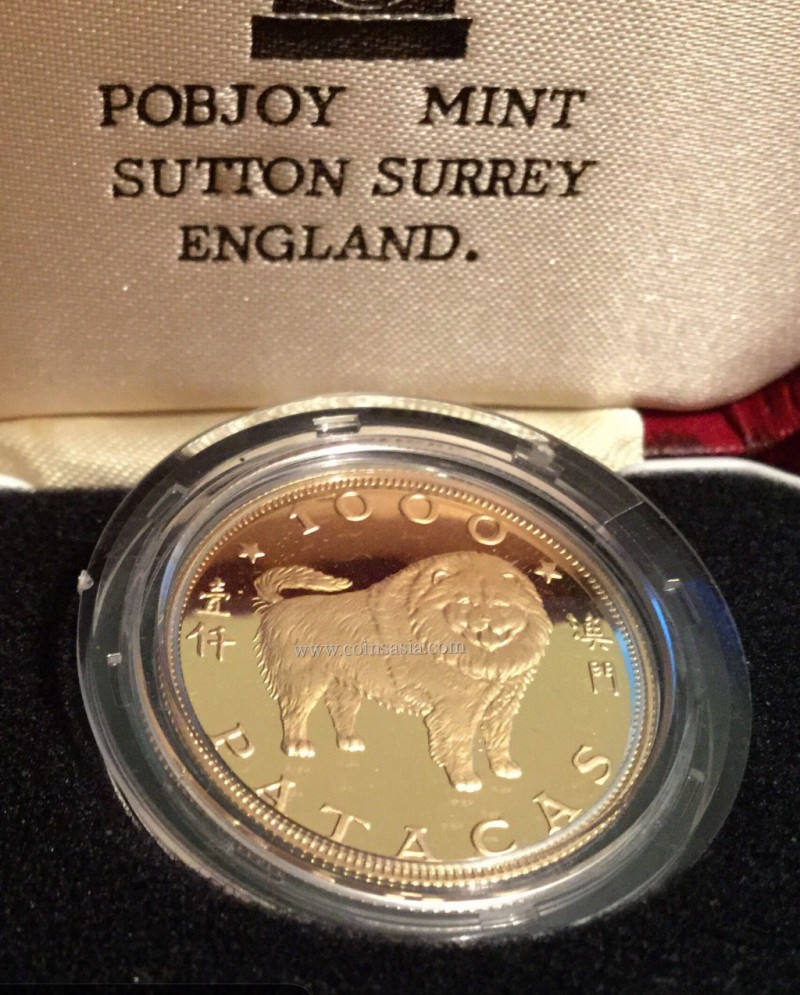 MACAU (MACAO) LUNAR SERIES (GOLD)
Gold coins and medals have been issued by Macau as part of the Macau Lunar Series sets as well as to commemorate important events. Many are very rare and hold high regard with serious collectors. Macau (Macao) Coins, Medals and Currency Store displays some of these throughout our site.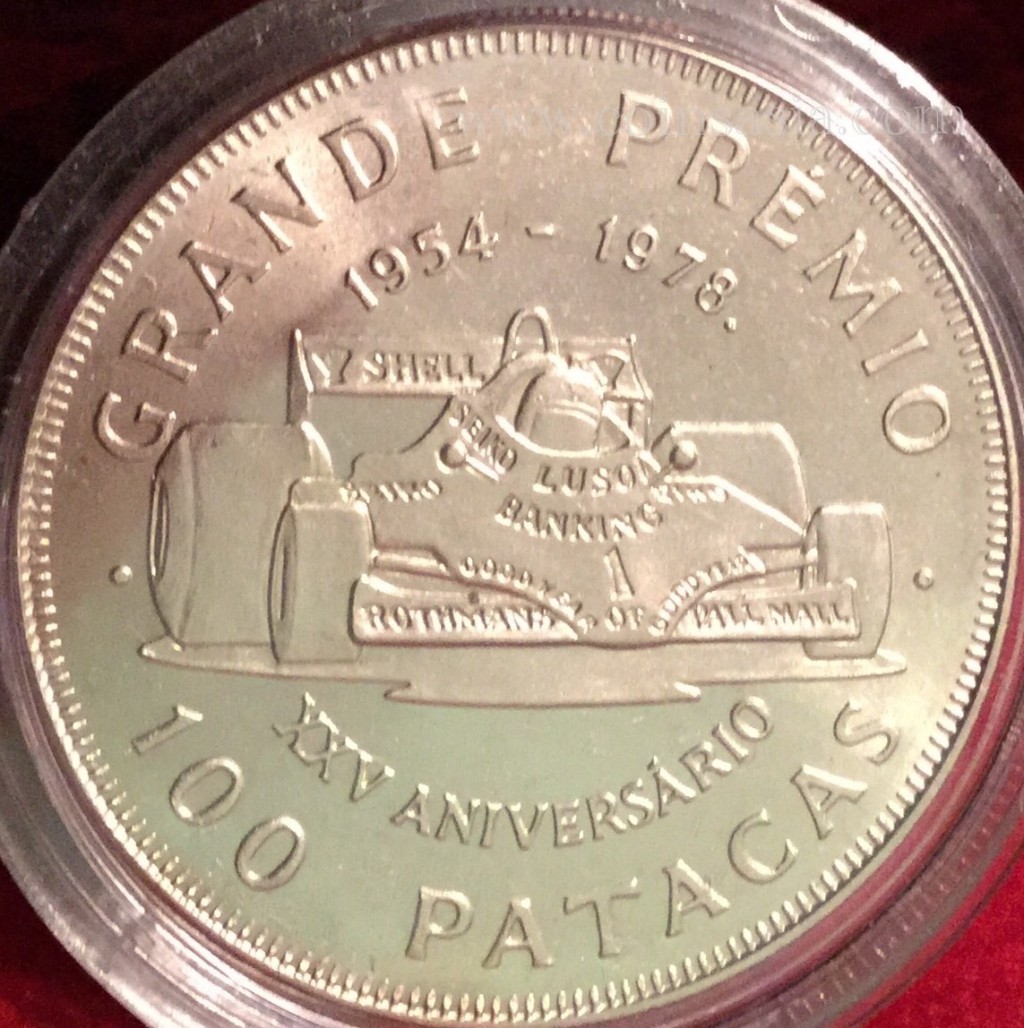 MACAU (MACAO) GRANDE PREMIO (GRAND PRIX)
Macau Grand Prix
The Macao Grande Premio series began in 1978 with issuance of the 25th Anniversary commemorative 100 Patacas silver and 500 Patacas Gold. A very limited number est. 10 Platinum 100 Patacas commemoratives were also issued to mark this auspicious event.
MACAU (MACAO) GRANDE PREMIO (GRAND PRIX) GOLD
Macau Issued Gold coins and medals during the years, 1978, 1988, 1995, 1993 and 2014. Many of these issues are quite rare and nearly all have very low mintages. All of these are displayed here in the Macau (Macao) Coins, Medals and Currency Store.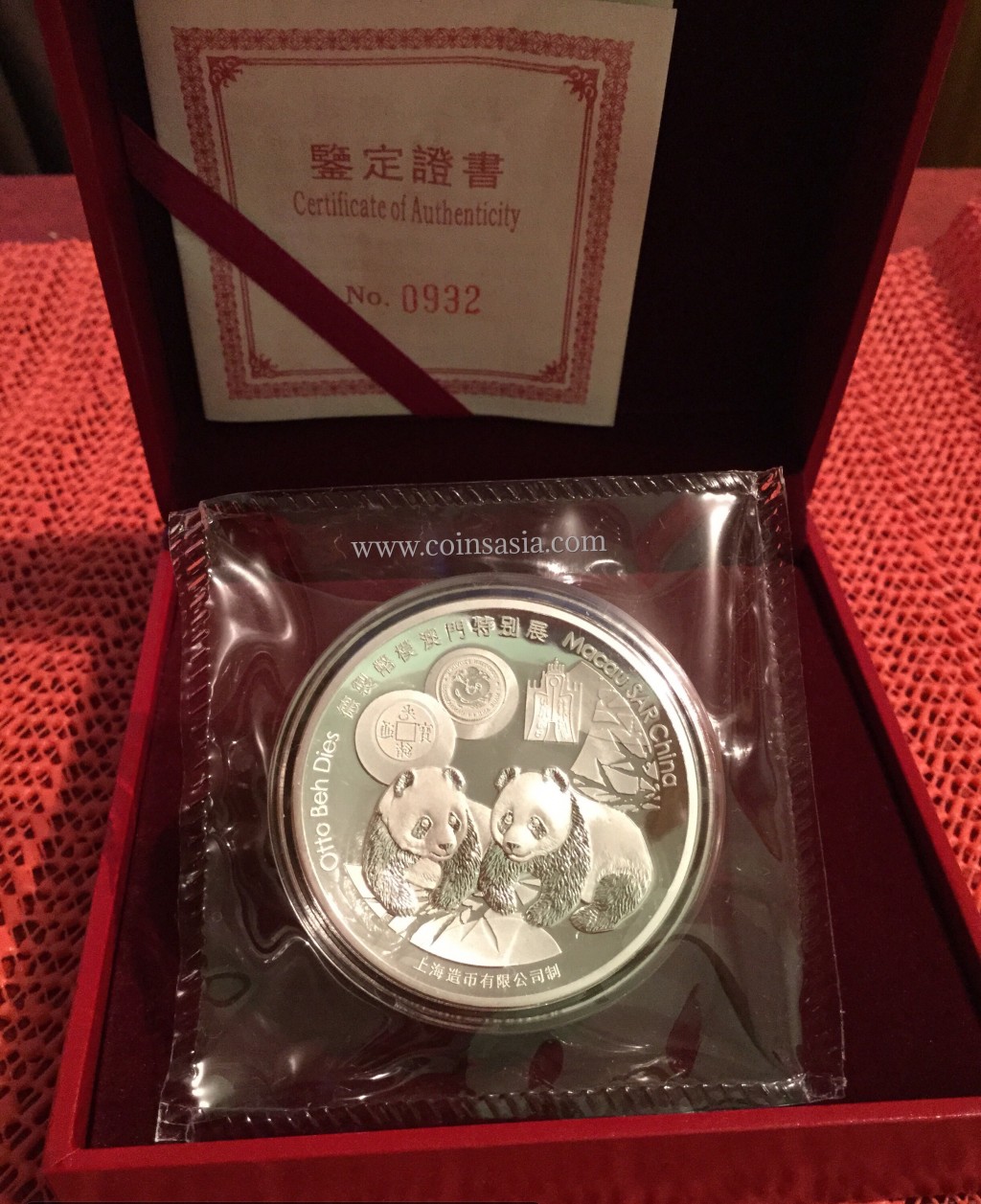 MACAU (MACAO) Commemorative Medals
Over the years and in particular 2014 and 2015 Macau Coin Shows have issued unique medals as commemoratives. The NEW Macau PANDA/GRAND PRIX medals have been in high demand since issue.
MACAU (MACAO) Banknotes
Macau Banknotes. Bank note issues from Macau.