Standard Catalog of Modern Chinese Circulating Coins (First Edition)
$38.00
Mr Sun's Standard Catalog of Modern Chinese Circulating Coins (First Edition)
A fantastic guide into rare Modern Chinese circulated coins.
*Book is in Chinese, however is still a good resource for understanding Circulated coins.
In stock
Description
Standard Catalog of Modern Chinese Circulating Coins (First Edition)
Related Products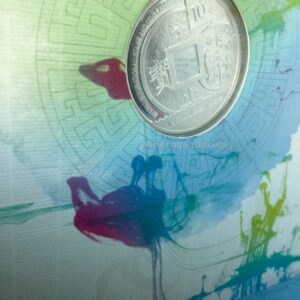 2012 China Beijing Coin & Stamp Expo Silver Coin
2012年北京國際錢幣博覽會紀念銀幣,面值10元,重量1盎司,成色99.9%,普製,發行量30000枚
*** Coin is Seldom Sold Together along with Beijing Coin Show Stamp Issues and Book!
Specifications:
Material: .999 Silver
Finish: Bullion
Weight: 31.10 gm
Diameter:40.00 mm
Face Value: 10 Yuan
Mintage: 30,000
$

149.00
Add to cart